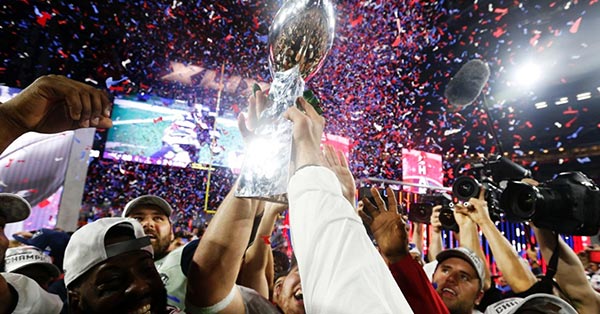 Champions Give Glory to Christ!
As a football fan, the bad news is the season is now over until the college season kicks off on Labor Day weekend.
But the good news is you can enjoy WOODLAWN as often as you'd like between now and the start of the 2016 season. If you haven't picked up your copy of this powerful true story about faith, family, and football, you can find it at these great stores.
And if you're looking for some more Good News, check out this story about Britton Colquitt and Virgil Green, two members of the Super Bowl champion Denver Broncos.
In talking about what it's like to play in front of a huge crowd live and on television, Colquitt, the Broncos punter said:
"But when it really comes down to it, God is my only audience. It's not about performance or anything like that. It's about your heart. So you can turn it into an act of worship because He's called for everything we do in life to be a matter of worship, including sitting at the table having dinner with your family."
Adds Green, one of the team's tight ends:
"The Lord means everything to me. I understand the platform that I'm on, and I never would have made it to this point without Christ. I like to work with kids and tell them: 'You don't have to follow what the world wants you to do. Christ has everything you need.' That's what I stand firm on."
Be inspired by these champions … and be inspired by WOODLAWN throughout the offseason!