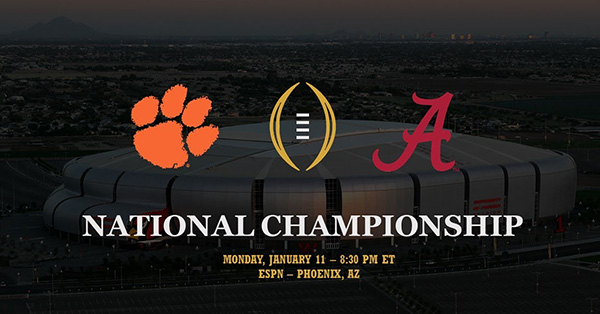 Winning the Ultimate Game
"Nobody who ever gave his best regretted it."
George Halas
Tonight's National Championship game between Clemson and Alabama features two teams that have given their best since long before the season began in September. Now, on a mid-January Arizona evening, one team will earn a championship … and one team will live with an agonizing defeat.
But as legendary Coach John Wooden once said: "Success is never final, failure is never fatal. It's courage that counts."
That's one of the lessons we see played out vividly in WOODLAWN, which comes out on Blu-ray and DVD next Tuesday, January 19.
Another key lesson lived out in the movie: the power of forgiveness. That's something Clemson coach Dabo Swinney understands fully.
"'One of the things I believe in is forgiveness,' Dabo said recently as he sat in his plush, new offices at Memorial Stadium. 'It's one of the greatest gifts we have from God: forgiveness.'"
Coach Swinney's story of forgiveness is beautifully told in this article you'll want to read—even if you're a 'Bama fan.
The Coach also offers a great reminder of where true forgiveness begins: "'There's been a lot of hurt over the years, but the wounds are healed,' Dabo says. 'My dad got saved.' …"
If you're cheering for the Crimson Tide over the Tigers, here's a link you might also enjoy: Jon Voight talking about playing the role of Paul "Bear" Bryant in WOODLAWN.
So whether you're #AllIn with Clemson or you're screaming #RollTide for Alabama, remember these words from the Apostle Paul:
"Physical training is good, but training for godliness is much better, promising benefits in this life and in the life to come." (1 Timothy 4:8, NLT)