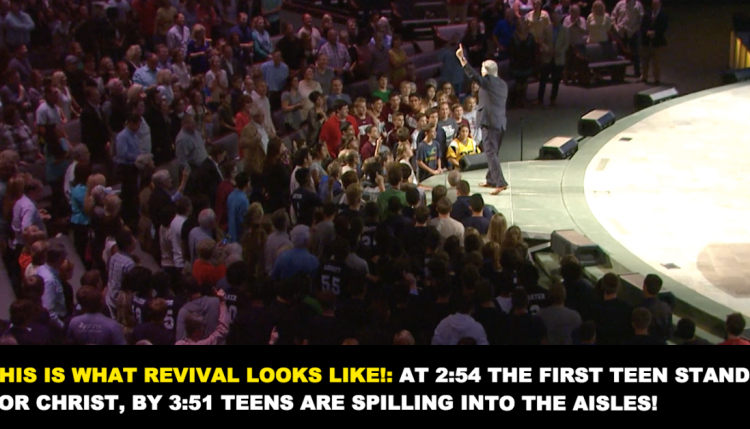 HUNDREDS COME TO CHRIST AT POWERFUL WOODLAWN-THEMED 'UNIFY' EVENT
On Wednesday night, hundreds of thousands of viewers watched the online and television broadcast of a powerful Woodlawn themed event simply called "Unify." The gathering included guest speakers such as Tony Evans, Greg Laurie, Tony Perkins and Woodlawn executive producers Mark Burnett and Roma Downey, who came together for the purpose of promoting racial reconciliation and spiritual revival.
"Tonight is more about a movie," Southern Baptist Convention president Ronnie Floyd declared. "Tonight is about a movement—a movement towards us seeing the next spiritual awakening in the United States."
In the forthcoming Erwin Brothers film Woodlawn, revival overtakes a high school football team and sweeps throughout Birmingham, Alabama, bringing healing to the racially divided city.
The most awe-inspiring moment of the evening came minutes after the attendees finished watching a special preview screening. Jack Graham, senior pastor of Prestonwood Baptist, gave a passionate invitation for those in the audience to accept Jesus Christ as their Savior. At first, there was silence. A few moments later, however, a handful of individuals slowly made their way down the aisle. Then suddenly, that small group swelled into a much larger congregation until hundreds had answered the call.
Check out the following video to see how the miraculous episode unfolded:
Check out the trailer below: