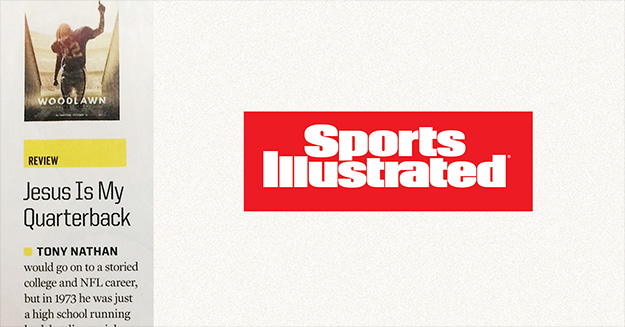 Sports Illustrated Lauds Woodlawn For Sharing 'Universal Truth'
In the October 12th edition of Sports Illustrated, writer Alexandra Fenwick gave the Erwin Brothers film Woodlawn a positive review:
"Former Bama DB Caleb Castille provides authenticity as (Tony) Nathan and a starry supporting cast (Jon Voight as Bear Bryant, Sean Astin—aka Rudy—as the evangelist) gives the film a glossy film," she wrote.
Fenwick concluded that, no matter what the audience's religious affliliation might be, Woodlawn contains an important "universal truth."
"Winning is sweeter when you play for a larger cause," she said.
Ironically, Fenwick's review is on the same page as the magazine's popular "Faces In The Crowd" segment that for decades has featured notable athletes and coaches from across the country. It was that same section in which Tony Nathan appeared during his senior year at Woodlawn High School.
Here's the article: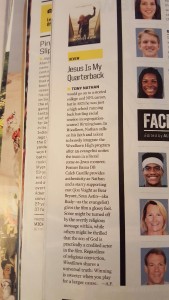 Don't miss out on your opportunity to see why critics and influencers alike are praising Woodlawn. Get together with your family members and friends and make plans to check out this inspiring film when it releases nationwide on October 16th (see theater listing below):