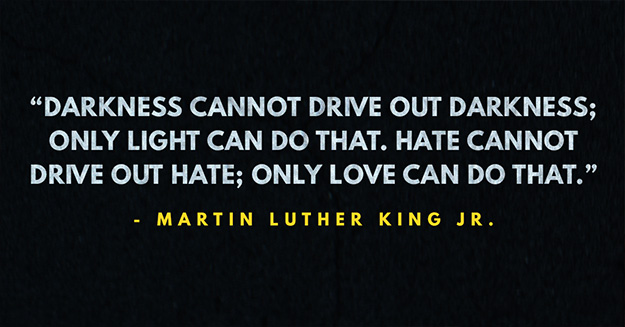 Woodlawn Brings MLK's Dream to Life, Says Niece of Iconic Civil Rights Leader
In the Erwin Brothers film Woodlawn, the city of Birmingham (circa 1973) is finally taking a deep breath from decades of racial tension and civil unrest. But the chasm between blacks and whites is as deep and wide as ever before.
Forced integration within the public school system isn't going well and the African American community is still hurting from the assassination of Dr. Martin Luther King, Jr., which had taken place just five years earlier.
Dr. King's words are prominently invoked in one of the film's early scenes and his message of unity is a central theme.
For MLK's niece, Dr. Alveda King, watching Woodlawn was like going back in time. She was a young adult in the early 1970s and had been actively involved in the civil rights movement since her teenage years. King's father, Reverend A.D. King, was a prominent voice for justice in Birmingham. He mysteriously died in 1969, just four years after the King's house had been bombed.
Dr. King has spent the past 40 years continuing her father and her uncle's incredible legacies. She is Director of African American Outreach with Priests for Life, an evangelist, author, and regular cable news contributor. Dr. King hopes that Woodlawn brings people together and helps bring positive cultural and societal change.
"WOODLAWN is a must see film that joins the ranks of faith and family films that spread a message of faith, justice and God's redemptive grace for the human family." King said.
If you want to bring your community together and help bring racial reconciliation to our nation, make plans to go see Woodlawn when its hits theaters nationwide on October 16. For maximum impact, make sure to invite your family members, friends, fellow church members, and co-workers to come along.