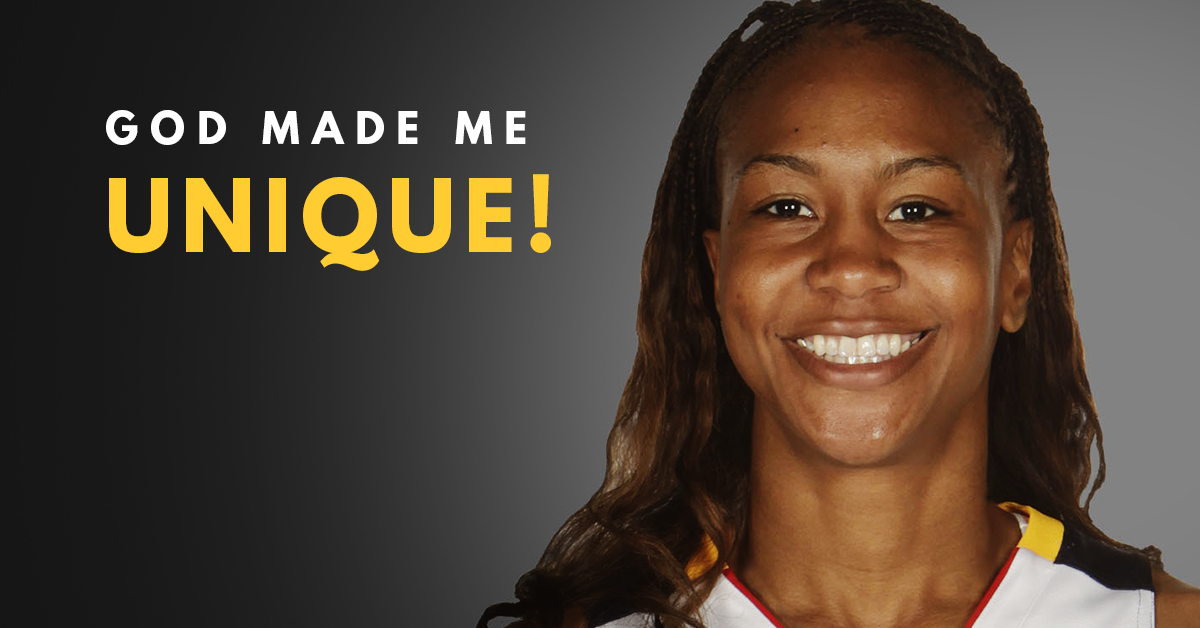 11,876
WNBA Superstar & Olympic Gold Medalist Tamika Catchings Has Overcome Adversity, Inspires Young People To Do The Same
Sometimes, an athlete emerges from seemingly nowhere to capture the hearts of a local community. That athlete becomes a symbol of hope and inspiration for people of all ages. Such was the case with Tony Nathan (Caleb Castille) whose true story is featured in the forthcoming Erwin Brothers film Woodlawn.
Team chaplain Hank Erwin (Sean Astin) recognized it the first time he saw Nathan step foot on the field. He knew that the young running back was divinely gifted and had the ability to become one of Alabama's first black superstar athletes.
In a time when women's athletics was largely overshadowed and marginalized, a young female athletes named Tamika Catchings set her sights on becoming a future star on the basketball court. There was no such thing as the WNBA at the time, so she decided she would aim for the NBA where her father Harvey Catchings played during her childhood.
Of course, things changed and there were much greater opportunities for female athletes by the time Catchings was playing basketball for the legendary Pat Summitt at the University of Tennessee. Now, she is considered one of the best to play the game. Catchings has won a championship with the Indiana Fever, been named WNBA MVP, and collected three Olympic gold medals.
Like Nathan, she had to overcome much adversity to get where she is today. Catchings dealt with hearing and speech problems and endured her parents' divorce. She also suffered through two major injuries, one as a senior at Tennessee, another during her professional career. Through it all, she has learned a lot about herself and the importance of having a relationship with Christ.
"God has taught me about patience and about accepting myself for who I am and knowing that He formed me and made me unique," Catchings says. "He made everyone uniquely wonderful. That's been the biggest thing for me. Every single cell, every single muscle, every single thing about my body, He created and He formed."
Also like Nathan, whose stardom helped unite the city of Birmingham, Catchings has embraced her platform and used it to help improve the lives of young people in her adopted home city of Indianapolis.
"I started the Catch The Stars Foundation in 2004," she explains. "I wanted to make an impact on kids. I think about all the people that have come across my path from the time I was little girl to where I'm at today. There were so many people that wanted to help me, and some people didn't even know that they were just a positive influence and encouragement in a time when I needed it. I want to help these kids catch their stars one dream at a time. That's our mission right there."
Read More From Catchings' Interview Here
And don't forget to go see WOODLAWN when its hits theaters nationwide on October 16. Check out the trailer below: