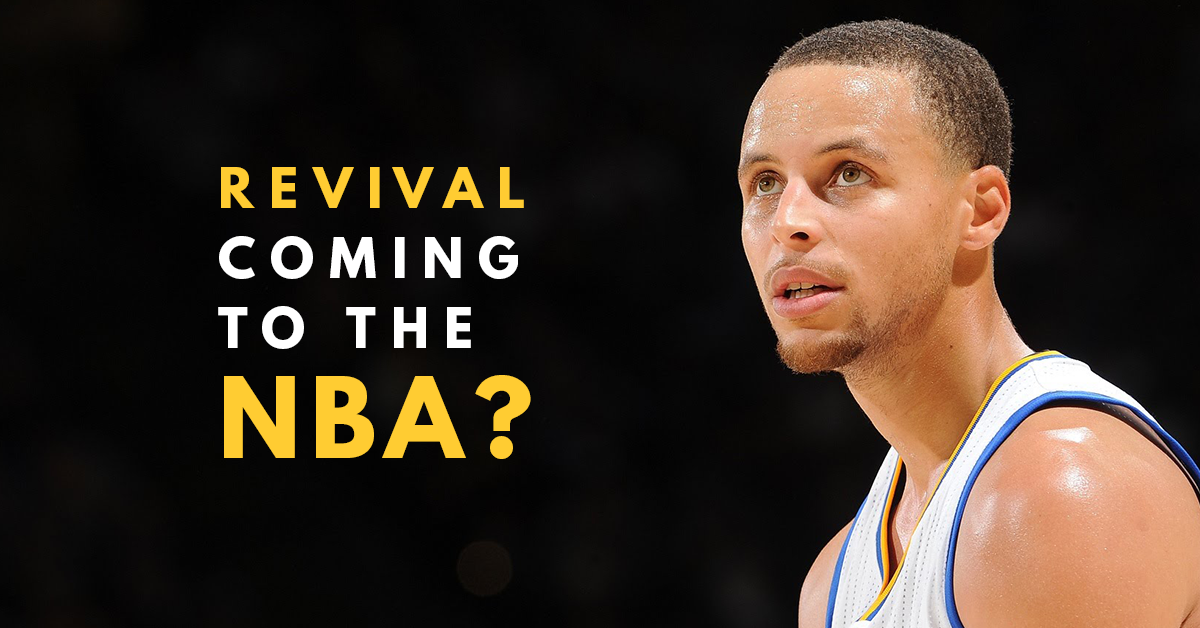 14,805
Stephen Curry Quietly Leads Spiritual Renewal Within The NBA
Today's professional athletes are a diverse bunch. There are the brash, self-confident types who have no problem proudly exclaiming their value to anyone who will listen. Then, there are the quiet ones who stick their noses to the grindstone and let their athletic skills do the talking for them.
In the forthcoming Erwin Brothers film Woodlawn, Tony Nathan represents the latter group. Known for his soft-spoken nature, Nathan is accurately portrayed as a man of few words, but even more celebrated for his extraordinary efforts on the football field.
Golden State Warriors point guard Stephen Curry might just be a modern day version of Tony Nathan. Fresh off the 2015 NBA Championship and MVP Award, the sharp-shooting guard is more likely to give credit to God or his teammates than to point his finger inward.
Also like Nathan, who helped spark a revival on his team that spread throughout Birmingham, Alabama, back in 1973, Curry has been part of a more subtle spiritual renewal within his team and across the NBA. It all started when his former head coach Mark Jackson began encouraging the players to attend pregame chapel services. Jackson, who was fired after the 2014 season and now works for ESPN, also pastors a church in Los Angeles.
"The Holy Spirit is moving through our locker room in a way I've never experienced before," Curry once shared with FCA Magazine. "It's allowing us to reach a lot of people, and personally I am just trying to use this stage to share how God has been a blessing to my life and how He can be the same in everyone else's."
Also similar to Nathan and those who participated in the Jesus Movement, Curry has adopted a similar hand signal to indicate his devotion to Jesus. Every time he makes a shot, he looks heavenward and points to the sky. It's a personal reminder that basketball isn't the most important thing in his life.
"There's more to me than just this jersey I wear," Curry adds. "And that's Christ living inside of me."