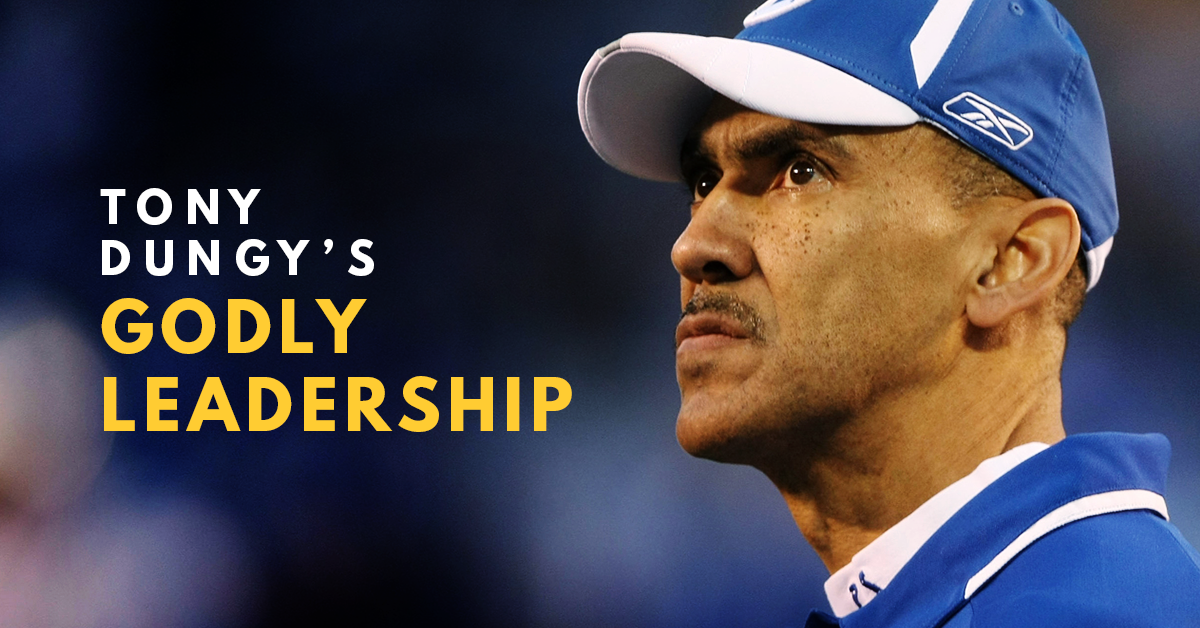 6,948
No Longer An NFL Coach, Tony Dungy Is Still Modeling Servant Leadership
The relationship between a coach and his players can make or break the overall success of any team. This truth is evident in the forthcoming Erwin Brothers film Woodlawn where Tandy Gerelds experiences a spiritual renewal and his newfound commitment to Christ helps strengthen that vital bond.
Tony Dungy knows a little something about the player-coach relationship. He's been on both sides of that equation. He gained a great deal of knowledge while playing for Pittsburgh Steelers head coach Chuck Noll and later serving as the legend's assistant coach. Dungy took what he learned from Noll and translated that into a highly successful coaching career of his own including the groundbreaking 2006 season with the Indianapolis Colts in which he became the first black head coach to win a Super Bowl.
But more importantly, Dungy made a concerted effort to promote character and integrity throughout each of his coaching stops. Molding young men has always been a greater priority than winning football games.
"When you see guys grow and you see players get better on the field and see them mature and gain confidence, that's where you get all of your satisfaction," Dungy says. "It comes from knowing that you have helped someone. I just feel like I have that responsibility to model serving to others."
Dungy now works as a studio analyst for NBC's Sunday Night Football and continues to actively support dynamic sports ministries such as Fellowship of Christian Athletes (FCA), Athletes in Action (AIA) and All-Pro Dad. Although he's no longer roaming the sidelines, he still relishes the opportunity to lead and mentor those who might look up to him as a role model.
"I learned that Jesus did some things in the course of His ministry strictly to show the disciples why He was here, what His mission was," Dungy says. "He washed their feet so they would understand what He was doing and why and what they were supposed to do as well. Getting your satisfaction comes from feeling like you've helped someone, especially a young person. Christ said that was His mission. That should tell us something."
Read More From Tony Dungy's Interview Here
And don't forget to go see WOODLAWN when its hits theaters nationwide on October 16. Check out the trailer below: