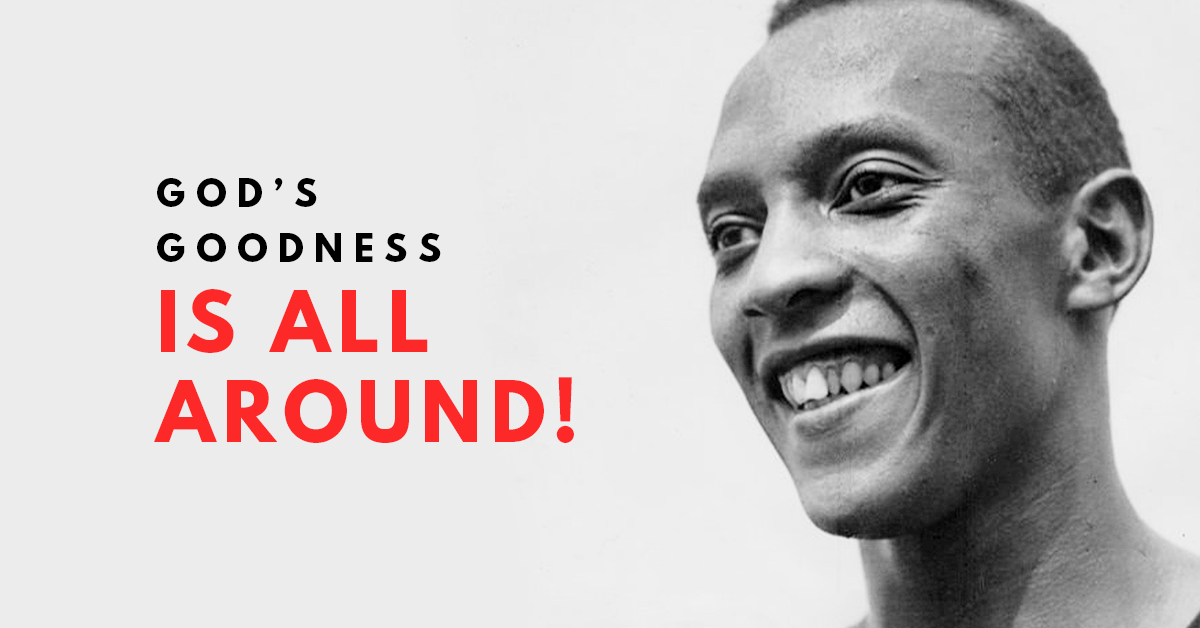 6,860
Jesse Owens: From Segregated Alabama To Olympic Glory
In the Erwin Brothers forthcoming film Woodlawn, high school football player Tony Nathan (Caleb Castille) scoffs at team chaplain Hank Erwin's assertion that he has been called to be a superstar.
"There ain't no such thing as a black superstar," Nathan retorts. "Not in this state."
Certainly, in the post civil rights movement, there was still little opportunity for athletic equality in Birmingham, especially at Woodlawn High School where forced integration was tearing the community apart.
Some 50 years earlier, a nine-year old boy named J.C., and his family migrated north from Oakville, Alabama, to Cleveland, Ohio, in order to escape the heavily segregated South. Now famously known as Jesse Owens, that young man became one of the greatest Olympic athletes to don the red, white and blue.
"I always loved running," Owens once said. "It was something you could do by yourself and under your own power. You could go in any direction, fast or slow as you wanted, fighting the wind if you felt like it, seeking out new sights just on the strength of your feet and the courage of your lungs."
It was in 1936 at the politically charged Berlin Olympics where Owens etched his name in the consciousness of the international sports community. In front of German chancellor Adolf Hitler, Owens defied the Nazi propaganda that preached a doctrine of Aryan supremacy. Over nine days in August, he dominated the field and took gold in all four events in which he competed—the 100-meter sprint, the long jump, the 4×100 sprint relay and the 200-meter sprint.
Owens had to leave Alabama to achieve athletic greatness yet was never able to truly enjoy his accomplishments. Society wasn't ready to fully embrace a black athlete amid continued racial strife. Owens struggled to find work until later in life when he became a goodwill ambassador for the U.S. government, and worked as a corporate spokesman.
Nearly 40 years after Owens' brief moment in the spotlight, Tony Nathan broke through and became the superstar that Hank Erwin predicted he would be. Nathan went on to play for Bear Bryant and the Alabama Crimson Tide and found success in a lengthy NFL career with the Miami Dolphins.
Even though Owens didn't receive his due honor until many years later, he was still able to maintain a positive outlook on life and provide some inspirational wisdom for future athletes like Nathan who would follow in his footsteps.
"Find the good," Owens said. "It's all around you. Find it, showcase it and you'll start believing it."
Read more about Jesse Owens at his official tribute site here
And don't forget to go see WOODLAWN when its hits theaters nationwide on October 16. Check out the trailer below: